Working Hours : Monday - Saturday/ 09:00 - 18:00
PROCESS AND MATERIAL CONTROL
1- PURPOSE
Verification of the suitability of all inputs to be used in the production process in the input control, final control in the process control and before the product shipment, and the system to fully meet customer expectations during shipment.
2- SCOPE
This procedure is applied to all products and production processes produced in TEKFIX.
3- LIABILITY
The Integrated Management and Production Manager is responsible for the implementation of this procedure
4- APPLICATIONS
4.1 - INTRODUCTION QUALITY CONTROL
4.1.1 - The incoming raw materials or processed products are taken to the relevant storage area after the quantity control by the Warehouse Coordinator.
4.1.2 - The Inspection of the Input Quality Control (FRM.07.05.01) shall be carried out according to the criteria specified in the Access Control Plan.
4.1.3 - Control results at the raw material entry (FRM.07.05.07) Checking the control report entry check box, the control results of freight processed products (FRM.07.05.02) are recorded in the Input Control Report (Fason Operation) form.
4.1.4 - If the checked samples meet the requirements specified in the Entry Control Plan, the product shall be approved and placed in the defined area. For unskilled products (PRS.08.02), the Non Compliant Product Control Procedure shall be applied.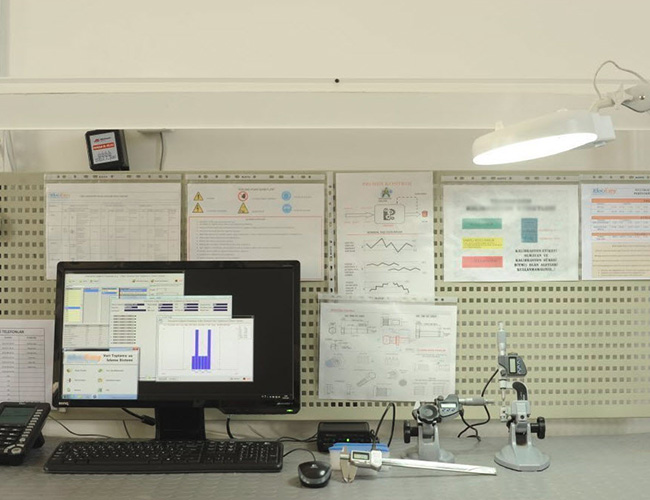 PROCESS AND MATERIAL CONTROL